February 18, 2019 - 1336 views
| | |
| --- | --- |
| Genre | country, Sammy Kershaw, Honky Tonk, male vocalists, My Country |
Samuel Paul "Sammy" Kershaw (born February 24, 1958, in Kaplan, Louisiana) is an American Country and Western music singer and songwriter.
He is a relative of Cajun music legend, Doug Kershaw.
After the death of his father when Sammy was 11, he worked a variety of jobs by day while playing roadhouses at night to support his family.
During that time, he opened shows for Ray Price, Merle Haggard and George Jones while barely into his teens. When the pressures of growing up fast took their toll in the form of a serious drug and alcohol problem, he quit his bad habits cold turkey in 1988 and took a break from music to work as a remodeling supervisor at Wal-Mart.
One of Kershaw's demo tapes made its way to Mercury Records, which released his debut album in 1991. His traditional country voice found a receptive audience in the early 1990s, with hits like "Cadillac Style," "She Don't Know She's Beautiful" and a remake of the Amazing Rhythm Aces' "Third Rate Romance."
Shortly thereafter, Kershaw and Lorrie Morgan divorced their spouses and married in 2001. They separated two years later, but quickly reconciled. Prior to their marriages, Kershaw and Morgan recorded two duets - "Maybe Not Tonight" and "He Drinks Tequila", both of which made the Top 40.
He has released over 14 albums in his career including "I Want My Money Back" on Audium Records in 2003.
Kershaw filed for protection under Chapter 13 of the U.S. Bankruptcy Code on February 7, 2007.
Singles
Year Title Album US Country
1991 "Cadillac Style" Don't Go Near The Water 3
1991 "Don't Go Near The Water" Don't Go Near The Water 12
1992 "Yard Sale" Don't Go Near The Water 17
1993 "Anywhere But Here" Don't Go Near The Water 10
1992 "She Don't Know She's Beautiful" Haunted Heart 1
1993 "Haunted Heart" Haunted Heart 9
1993 "Queen Of My Double-Wide Trailer" Haunted Heart 7
1994 "I Can't Reach Her Anymore"A Haunted Heart 3
1994 "National Working Woman's Holiday" Feelin' Good Train 2
1994 "Third Rate Romance" Feelin' Good Train 2
1995 "Southbound" Feelin' Good Train 27
1995 "If You're Gonna Walk, I'm Gonna Crawl" Feelin' Good Train 18
1995 "Your Tattoo" The Hits, Chapter One 47
1996 "Meant To Be" Politics, Religion And Her 5
1996 "Vidalia" Politics, Religion And Her 10
1997 "Politics, Religion And Her" Politics, Religion And Her 28
1997 "Fit To Be Tied Down" Politics, Religion And Her 29
1998 "Love Of My Life"A, B Labor Of Love 2
1998 "Matches" Labor Of Love 22
1998 "Honky Tonk America" Labor Of Love 31
1999 "One Day Left To Live" Labor Of Love 35
1999 "Maybe Not Tonight" (w/ Lorrie Morgan) Maybe Not Tonight 17
1999 "When You Love Someone" Maybe Not Tonight 37
2000 "Me And Maxine" Maybe Not Tonight 35
2001 "He Drinks Tequila" (w/ Lorrie Morgan) I Finally Found Someone 39
2003 "I Want My Money Back" I Want My Money Back 33
2003 "I've Never Been Anywhere" I Want My Money Back 58
2006 "Tennessee Girl" Honky Tonk Boots 43
2006 "Baby's Got Her Blue Jeans On" Honky Tonk Boots -
Read more

last.fm/music/Sammy Kershaw/+wiki" rel="nofollow" target="_blank">Source
Top Tracks
1
She Don't Know She's Beautiful
2
Queen Of My Double Wide Trailer
3
Third Rate Romance
4
Cadillac Style
5
Vidalia
6
Love Of My Life 7
Baby's Got Her Blue Jeans On
8
Don't Go Near The Water
9
Meant To Be 10
Tennessee Girl
Top Albums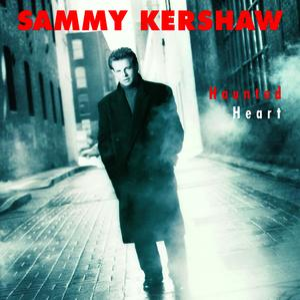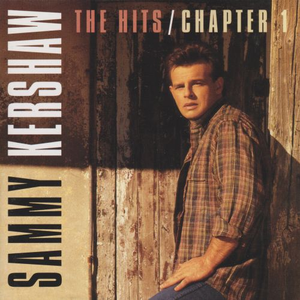 The Hits: Chapter 1
tracks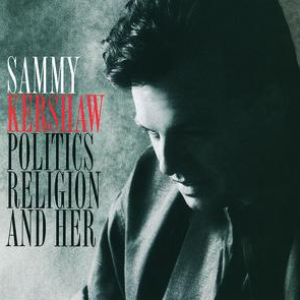 Politics, Religion And Her
tracks