February 19, 2019 - 129 views
| | |
| --- | --- |
| Genre | country, classic country, country folk, doug stone, New Traditional Country |
Country star Doug Stone made his name as a baritone balladeer, even though he's also adept at up-tempo country tunes.
Stone was born and raised in Atlanta, GA, and learned guitar at the age of five from his mother, also a country singer. As a teenager, he performed in skating rinks in his hometown and later moved on to playing area bars while working long hours as a mechanic during the day.
It took Stone several years to be "found" by his soon-to-be manager who helped him finally land a record deal with Epic. His self-titled debut was released in 1990 and broke him in a big way with the despairing lead single "I'd Be Better Off (In a Pine Box)," which shot into the country Top Five. Stone landed three more Top Ten hits from the album, including "Fourteen Minutes Old," "These Lips Don't Know How to Say Goodbye," and his first number one, "In a Different Light."
He quickly completed a follow-up album, I Thought It Was You, for release in 1991, which solidified his persona as country music's suave song stylist and became his second straight million-seller on the strength of three Top Five hits: the title track, "Come In Out of the Pain," and a second number one in "A Jukebox With a Country Song."
Stone's third album, 1992's From the Heart, spun off one hit after another: "Warning Labels" and "Made for Lovin' You" went Top Ten, while "Too Busy Being in Love" and "Why Didn't I Think of That" topped the charts.n 2004, Doug Stone started a new chapter in his career and his life. After a brief hiatus from recording, a renewed interest in Doug's music by fans and radio made Doug one of the highlights at the 2004 Country Radio Seminar (CRS). The week of CRS, Doug joined Lofton Creek Records and reunited with a member of his former management team, Martha (Taylor) Borchetta who worked with Doug in the 90s.
Stone's first album with Lofton Creek Records, In A Different Light, re-releases the original title track and "Why Didn't I Think of That" from Stone's library of hits. The album also contains Stone's version of timeless classics as he artfully blends the traditional spirit of "Only You," "Tell It Like It is," "Georgia On My Mind" and "Crazy Love" with that famous Doug Stone style. The eight original songs on this album will both tug on heartstrings and invoke smiles—a task that only Stone can perform with such style and grace.
With this new album, Lofton Creek Records is honored to place Doug Stone back in the spotlight.
Source
Top Tracks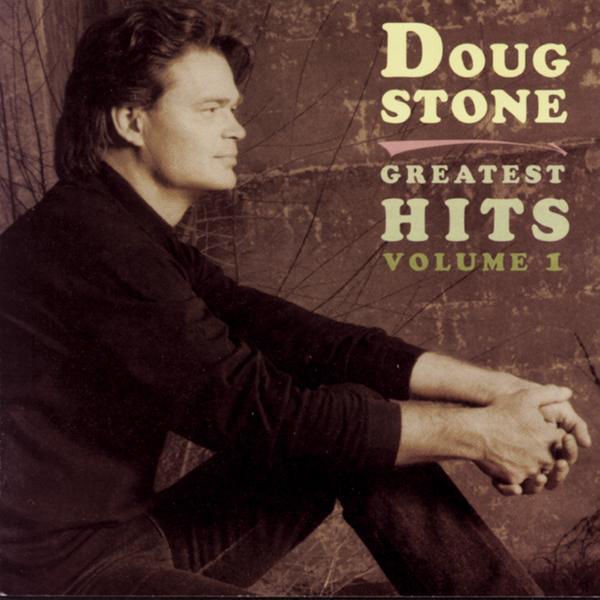 1
Why Didn't I Think of That
2
In a Different Light
3
I'd Be Better Off (In a Pine Box)
4
A Jukebox With a Country Song
5
I Never Knew Love
6
Too Busy Being in Love
7
I Thought It Was You
8
Warning Labels
9
Gone Out Of My Mind
10
Little Houses
Top Albums
I Thought It Was You
tracks